I really like traveling in an RV full time.
However, one of the things my brother and my Dad really like is baseball. We have gone to lots of baseball games while RVing full time.
I just don't like baseball that much.
That all changed in St. Louis though…
The Cardinals Game
When we went full time RVng in St. Louis, we went to the Cardinals game I thought it was going to be a regular baseball game for me, but it was not! I usually don't like baseball games but that day I had fun. Now I will tell you about the Cardinals game.
My Fourth Rally Monkey!
When I went to the Cardinals game I got my forth rally monkey (did I mention that I have a collection of them)! He is a red Cardinals rally monkey who has a bandanna that says "StL" that made it look like he had red and blue rock star hair.
The Game
When we went to our seats, it was really hot, but we found that we were:
1. In the shade
2. High up
Then the game started! The Diamond Backs were up first, but they did not score any runs.
Next up were the CARDINALS!!!!!!! They  scored a run.
The D-backs then scored a few runs and so did the Cardinals until the eighth inning, it was 6 to 5 D-backs. I was cheering like I never cheered before!
Here I am cheering and dancing: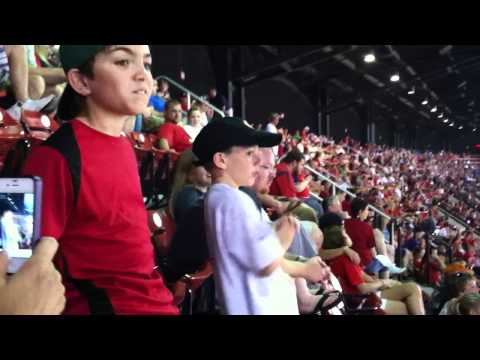 Then Albert Pujols hit a homerun!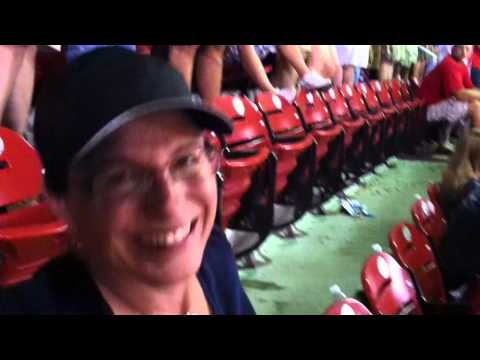 Then the eighth turned into the ninth, and I was desperate.
Then someone hit a double and that ended the game! And the Cardinals won!!!!
Here I am celebrating: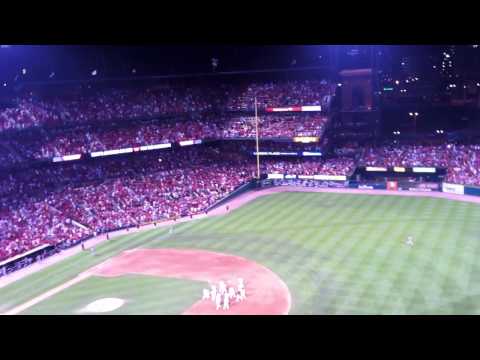 Now because of RVing full time, I am now a baseball fan! And I really like the Cardinals.
What sports do you like now that maybe you didn' t before? Post a comment below and tell me what happened to you? Is there a game you remember when you were a kid like this one for me?
Thanks!