I had the worst day so far RVing full time.
The Morning
First thing in the morning the toilet flooded. Somehow toilet paper got stuck in the toilet and it overflowed all over the floor and into my room too!
I know it sounds funny but it is not! Dad was very upset and we had to squeeze the water out of the carpet with all the clean towels. It was not fun!
Then, me and Alex also got into an argument about something. And its not pretty when we argue! I was very upset.
The Afternoon
Then Mom, Alex and I went to Jewel Cave and it was closed!
Meanwhile, Dad was back at the RV working and it started to rain really hard. Then there was a huge flood in the kitchen because the rain was coming down sideways. Dad had to plug the hole in the side of the RV.
It took him an hour to fix it…
After that we went to Wind Cave and had to rush through the tour so we could get to the Allen Ranch in time for our overnight camping with some friends we met while RVing full time.
We had arranged to go horseback riding through a canyon and then to camp out under the stars over night at a real ranch.  We were so excited for this camp out!
When we went got to the ranch, it was raining, lightning and hailing so hard that the horseback riding (and the camp out) was canceled!
I didn't like it and we all felt terribly disappointed.
Dad had a bad day too because when you live in an RV full time, you have to work really fast because you're not sure when you'll get another chance with all us kids around.
So when us kids came home, he was sad too. I know he missed us but he was trying to work and that didn't happen as soon as we got home.
Night And The Full Time RV Turn Aroud!
However, on the drive  home we saw eight huge rainbows. This is just one of them:
It was then that we decided that we would go food shopping, get a great dinner (steak – my favorite!) for a cook out  and make lemonade out of lemons!
When we got finally got home with all the fixings for a great dinner,  I started to cry because I felt bad because I missed home (friends please ask).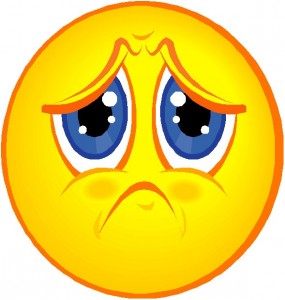 Knowing that I felt badly, my brother Alex built an awesome tent in our room as well as he built an awesome Beyblade
kit just for me!  It was so comfortable in the tent, thanks Alex!
I even read the Vipers Nest (39clues) on our Kindle.
Then Alex and I made a campfire and cooked dinner. We even made campfire potatoes and asparagus which were delicious.
Its nice to know that when I have a bad day, I am lucky to have a family to cheer me up!
Please comment and let me what you have done to turn around a bad day? I am sure you have had bad days like me, what did you do?
Please comment below and "Share" this post on Facebook so others can see it too!