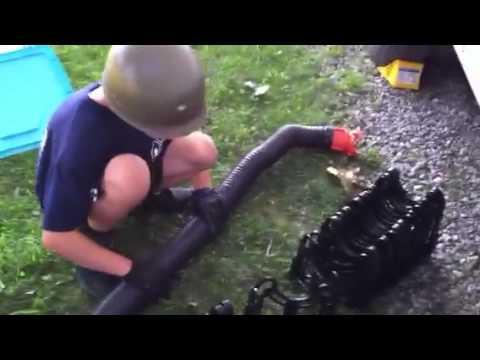 When RVing full time, Alex is responsible for hooking up the black and gray water hookups in a 5th wheel RV once you get to the RV park. He shows how its done in this RVing video.
Loads of fun doing this task…that's why he's doing it and not me!
Alex recommends the RhinoFLEX 15′ RV Sewer Hose Kit with Swivel Fittings
and the Sidewinder Plastic Sewer Hose Support
so the water flows correctly and it doesn't break because that would really STINK!
Featured Resources:
RhinoFLEX 15′ RV Sewer Hose Kit with Swivel Fittings
Sidewinder Plastic Sewer Hose Support