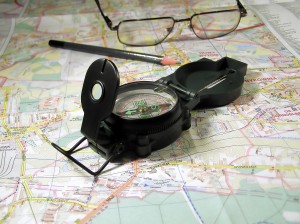 So you've decided to do it and go full time RVing.
Awesome! Go celebrate. Pop that bottle of Veuve Clicquot you've been saving way in the back of the fridge.
When you wake up from your hangover, its time to get to work….you now need to decide on a few things on your RV full time trip.
Here's a few key points you'll need to consider:
1. Timeframe
This is the biggest decision you'll make after making the actual decision to full time RV. So ask yourself:
Is this full time RV trip forever?
Is it just a summer excursion?
Is it just for a full year then back to reality?
Whatever it is, this is the biggest decision you'll need to make when full timing.
Why? Because this decision will affect all others in planning your full time RV trip. It will affect where you go, what you can see and what RV parks you can stay in, just to name a few.
2. RV Campsite Length of Stay

Once you decide how long you're full time RVing, then consider how long you want to stay at each spot.
Ask yourself the following questions:
Do you like to set up, do a quick tour of the local area and get out within a couple of days?
Do you like to unpack, stay a while and call it home for a week or two and get to know the area as a local?
3. RV Accessories
Time frame will also determine which RV accessories you'll need as well.
Do you need to get your RV supplies along the way in each location or do you need to pack them ahead of time?
4. RV Driving Time
A major factor many full time RV families don't think of is driving time between destinations. For us, we decided that we didn't want to have to drive more than 5 hours driving per day. We stuck to that in all our planning and we're glad we did.
5. Special Events
Next, factor in any special events that you have to get to at a certain time and day. This will seriously affect your schedule. Perhaps Uncle Ed's 90th birthday in Dubuque is a must be at event you cannot miss. If so, factor it into the time frame and schedule.
For us, whad a U2 concert in Chicago we had to get to by the first week in July. We had to rush our way through the Eastern U.S. to make sure got there in time.
6. Trips Back Home
Maybe you need to plan a trip home for a "visit" in the middle of your trip. Before our full time RV trip, we planned a return home for November for business meetings and a family function.
Also, plan on unplanned events in your schedule. We needed to come home in September because my father became ill. This was an unplanned return home, but a vitally important one.
7. Fluff Time
Lastly, think of any unplanned "off the itinerary' stops you may want to make. For example, we were in upstate New York and saw the Fuller Glass Museum, but couldn't stop because our RV schedule wouldn't allow it. We regret that we couldn't hit this museum due to the fact that the schedule was so tight. This is a big mistake many full timers make.
So make sure you build in some "fluff time' into the itinerary and always plan on unexpected stops to enhance your full time RV experience.
Doing this will keep the family fresh and make your full time RV trip so much more enjoyable.
So learn from our mistakes and a few of our good decisions when you're planning your full time RV trip.
Please Share this with your friends on Facebook so more people can learn how to plan their RV full time trip!
So are you ready to go full time RVing? Post your comments below!